Rescue-Training Partnership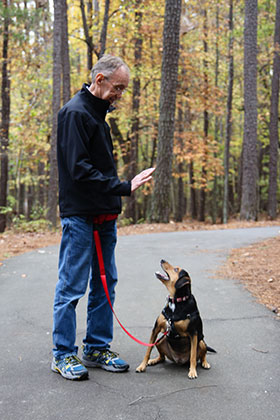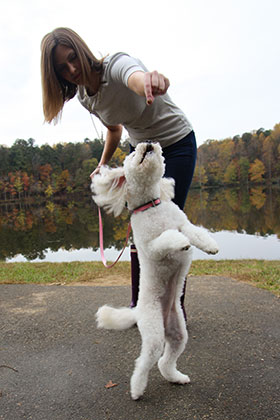 Finding a qualified rescue trainer can be a challenge!
As dog owners, rescuers, and professionals ourselves, we know what it's like to have a foster dog who's having a hard time getting adopted. The ones who are terrified at events but friendly and sweet at home. The ones who jump all over guests and drag you down the street. The ones who can't live with other dogs or cats.
We know, deep down, they are great dogs and that's why we're here to help!
At All Dogs Allowed, we believe that training can make all the difference between a successful adoption and a heartbreaking return.
Benefits of Training for the Animals: a dependable training program with a can enrich the lives of the dogs in your rescue by providing mental stimulation, social contact, activity, and feelings of control over their environment. It can help foster homes meet the dog's needs more easily, ease their ability to cope with their new environment, raise their potential for being adopted, lower their stress, prepare them for their new home, and ensure they stay in their forever homes.
Benefits of Training for the Organization: having a designated training program can help reduce the workload on staff/admin teams, reduce the stress of the foster home, create uniform wording and verbiage that all fosters and volunteers are using to communicate, increase the amount of repeat fosters, increase adoptions and open up space, reduce the number of returned dogs, reduce euthanasia rates, and enhance your organization's reputation for both potential foster homes and adoptive homes.
Benefits of Training for the Adopters: by taking a proactive approach to training, you increase the number of well-behaved dogs from which to choose, give them a "better" pet for their adoption fee, reduce returns of adopted dogs, and increase their opinion of your organization (and the probability they will promote you to others).
Are you ready to take your rescue work to the next level? We want to be your trainers!
Click On a Program Below to Get All the Details