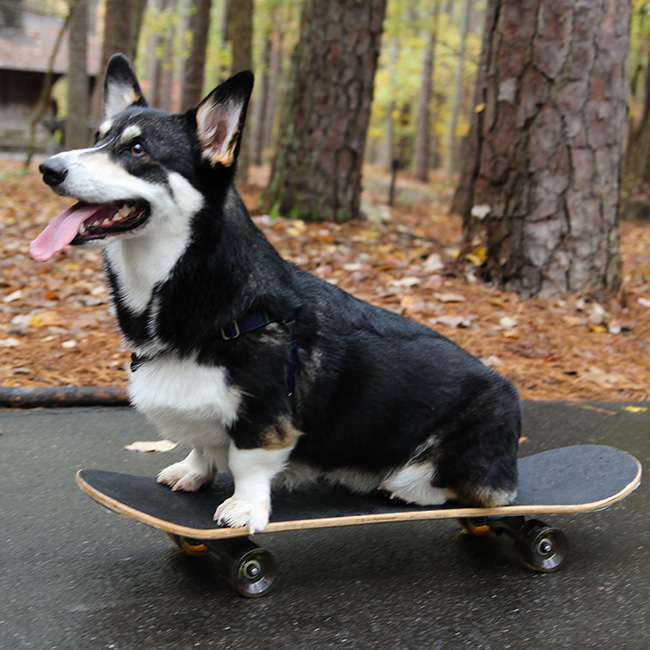 Fun is the key word here! Both you and your dog will have a blast as we teach them to jump over hurdles, run through tunnels, and balance on the wobble board. Since this class is for fun and not competition-focused, you can also expect to see additional obstacles peppered in throughout the class. This helps your dog continue building their confidence. You might see a skateboard, an inflatable exercise/stability ball, hula hoops, and more!
Do you have a shy or fearful dog? Agility training is one of the easiest and most enjoyable ways to build confidence and help their personalities blossom! Agility is also a great option for high-energy dogs, owners who don't have a fenced-in yard, or for teams just looking for something new to try. All of our Agility for Fun classes are held indoors, in a temperature-controlled facility, so you can run and play no matter the weather.
Please note: since dogs are not fully physically developed until 18 months of age, we cannot accommodate any dogs under 12 months of age in our Agility for Fun classes. If your dog is under a year old, please look at our Puppy Optimists classes.
This is one of our on-going classes so you can enroll and start class at any time. It is also flexible and accommodates busy schedules. Weekly attendance is not required, and there are no makeup lessons required for missed weeks. You have ten business weeks to attend your six classes. You do not need to know which six dates you will attend ahead of time. We only ask that if you are going to miss a class, you email your instructor beforehand to let them know. Students are given a chance to renew for another six weeks of fun at the end of each package, and can continue to attend in their class session as long as space is available.
Check out our little Agility for Fun promotional video made back in 2016 – when we only had one small room. We now have double the space!
Click One of the Classes Below to Read Additional Details
If there are no classes listed in a particular time slot (or no classes listed at all), then the class is currently sold out. Please contact us to be added to a waitlist!