Registration Forms are required for all Group Classes, Private Training Programs, or Online Training Programs.
You do not need to fill out a Registration Form for any seminars, webinars, or events.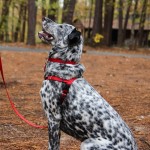 Group Classes Registration Form
Fill out this registration form if you are attending a Group Class with us. Do not fill out a Registration Form until you have made your purchase – a Registration Form will not hold a spot in one of our classes if you have not yet made a payment. If you are attending Private Training lessons, please select the "PRIVATE TRAINING REGISTRATION FORM" at the top right of this section.