Successful Socialization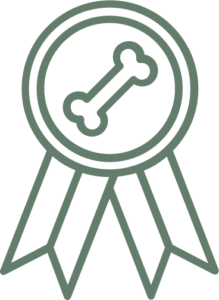 8 – 15 Weeks Old
Package Price : $135
Number of Classes : 4
Rolling Admission
Your puppy's "critical socialization window" is the most influential period in their life. At this young age your puppy's confidence and social skills are much more important than their obedience. 
In Successful Socialization, we'll introduce your puppy to:
Playtime with other puppies

Social Skills

New surfaces, noises, objects and obstacles
We also discuss a few puppy life skills – such as potty training, crate training, play biting, jumping on people, and destructive chewing.
Puppy STARters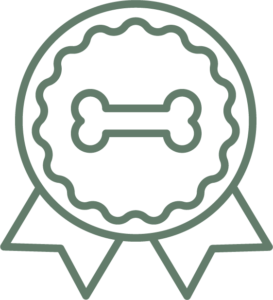 16 Weeks – 6 Months Old
Package Price : $200
Number of Classes : 7
Curriculum
This class follows the AKC's S.T.A.R. Puppy program to teach our puppies basic obedience such as – sit, down, come, drop it, etc.
We also address potty training troubles, play biting, jumping on people, destructive chewing, and pulling on leash. 
At the end of your 7 weeks of class, your puppy will take the AKC S.T.A.R. Puppy test and get a cute little certificate showing just how hard they have worked!
Puppy Optimists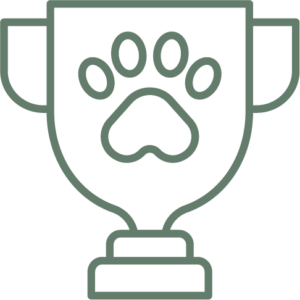 6 Months – 1.5 Years Old
Package Price : $175
Number of Classes : 6
Rolling Admission
Puppy Optimists is a dynamic group class designed specifically to help prepare your puppy for a calm and positive adolescence.
By now your puppy is past their socialization window, but we still want to help ensure their world view continues to come from a place of optimism!
 Each week, you will learn to work as a team and help your pup feel more confident through a series of games, exercises, tips, and tricks. You will finesse old habits and teach them new skills to get them through their adolescence.
Can't attend the four or six weeks consecutively? You have six to ten weeks to attend your sessions for Successful Socialization and Puppy Optimists.
If you know you are going to miss a week you can arrange another date to attend with your instructor after signing up.
We're sorry, but our group classes do not cover behavior challenges such as severe on-leash reactivity (barking, growling, and/or lunging at others while on leash), excessive barking, separation anxiety, confinement distress, extreme fearfulness of people or dogs, or aggression. If you are experiencing any of these behaviors, please check out our private training options.