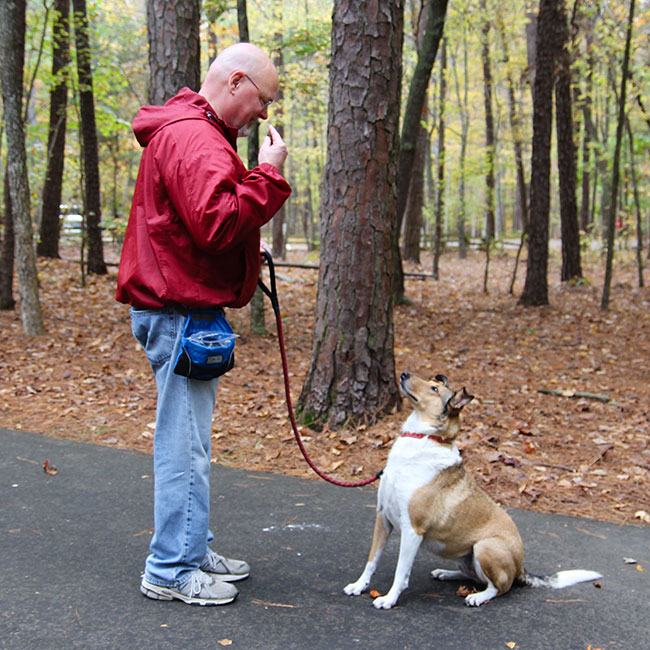 This is our quintessential obedience class – your dog will learn skills such as sit, down, wait, stay, focus, come when called, drop it, leave it, and more!
We address common training struggles – nipping, biting, jumping on people, pulling on the leash, stealing food, and destructive chewing.
You'll learn new ways to communicate and work with your dog as a team, all while building a long-lasting relationship. This class is a fantastic way to begin working with your dog in a new environment around distractions.
We're sorry, but our group classes do not cover behavior challenges such as severe on-leash reactivity (barking, growling, and/or lunging at others while on leash), excessive barking, separation anxiety, confinement distress, extreme fearfulness of people or dogs, or aggression. If you are experiencing any of these behaviors, please check out our private training options.