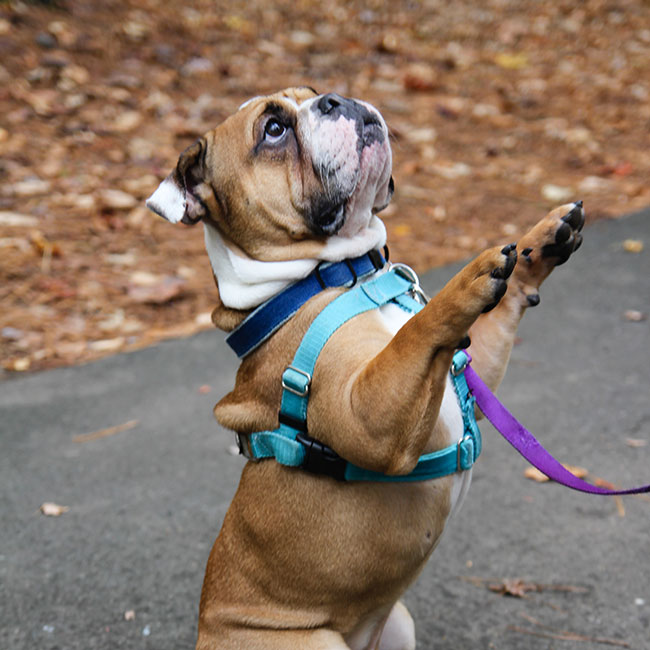 Have you graduated Puppy Starters or Foundations and are ready for more? In Dynamic Dogs, you'll use your new knowledge and skills to teach your dog more manners, better behavior, and terrific tricks! This "catchall" class mixes manners, obedience, tricks, agility, nosework, canine good citizen skills, and off-leash socialization. Basically all our classes rolled into one unique on-going class! You can build on your current skills while learning new ones or just keep having fun with your dog week-to-week while trying new things and bonding together.
This is one of our on-going classes so you can enroll and start class at any time. It is also flexible and accommodates busy schedules. Weekly attendance is not required, and there are no makeup lessons required for missed weeks. You have ten business weeks to attend your six classes. You do not need to know which six dates you will attend ahead of time. We only ask that if you are going to miss a class, you email your instructor beforehand to let them know. Students are given a chance to renew for another six weeks of fun at the end of each package, and can continue to attend in their class session as long as space is available.
We're sorry, but this class does not cover behavior challenges such as severe on-leash reactivity (barking, growling, and/or lunging at others while on leash), excessive barking, separation anxiety, confinement distress, extreme fearfulness of people or dogs, or aggression as these cannot be covered in a group class setting. If you are experiencing any of these behaviors, please check out our private training options. This way, we can tailor a training program to tackle your dog's individual needs.
Click One of the Classes Below to Read Additional Details
If there are no classes listed in a particular time slot (or no classes listed at all), then the class is currently sold out. Please contact us to be added to a waitlist!