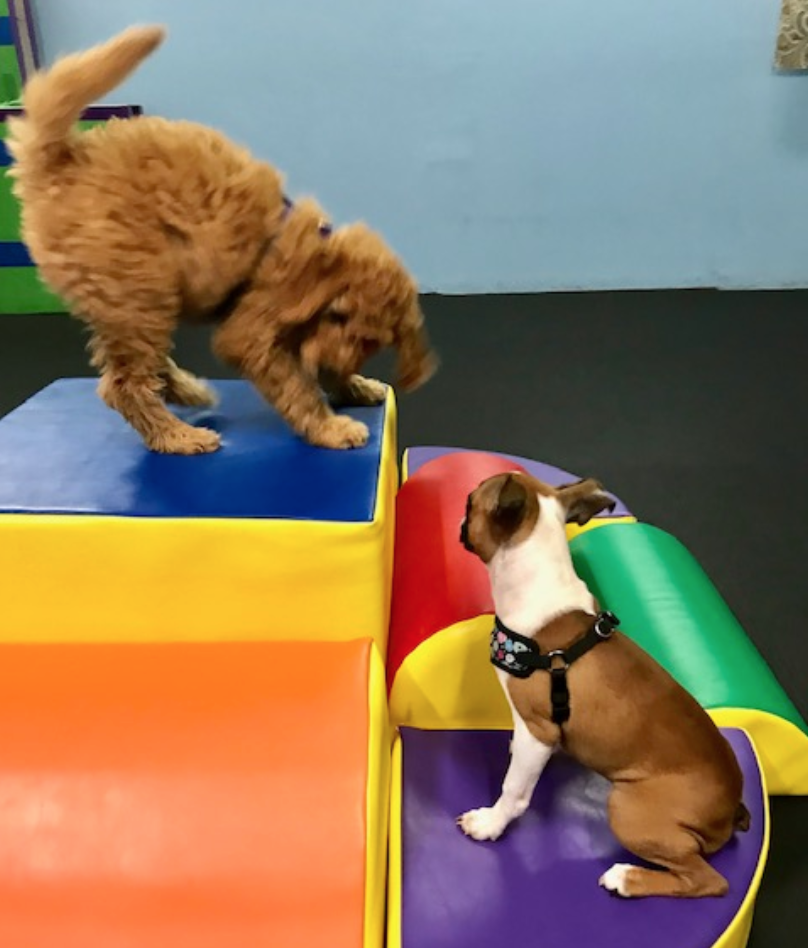 Do you have a small dog and are searching for a safer alternative to a dog park? Look no further! Our Small Dog Play Group is a fun and tiny-sized option to help get your pup some socialization!
This play group is helpful for:
Practicing good social skills

Developing confidence around other dogs

Finding appropriate sized playmates
To make sure that no pups feel overwhelmed, this group maxes out at six dogs and is always supervised by an experienced trainer.
We're sorry, but our group classes do not cover behavior challenges such as severe on-leash reactivity (barking, growling, and/or lunging at others while on leash), excessive barking, separation anxiety, confinement distress, extreme fearfulness of people or dogs, or aggression. If you are experiencing any of these behaviors, please check out our private training options.