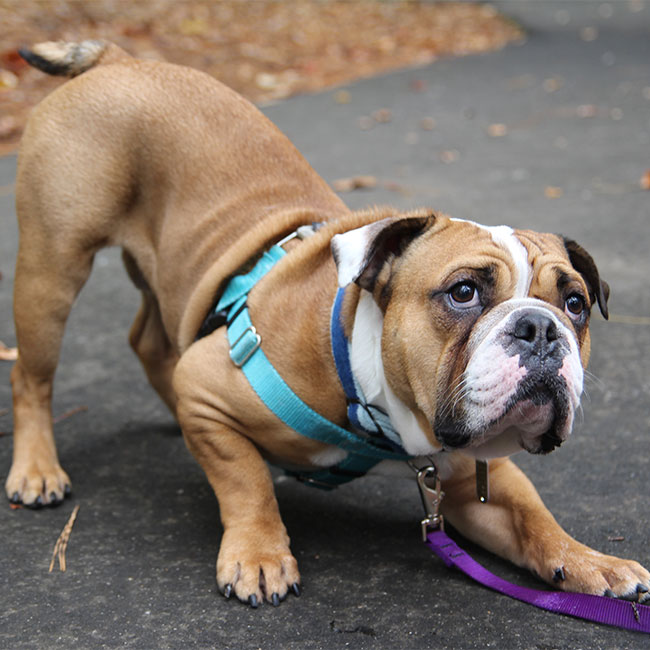 Does your dog love learning new tricks and skills? Our Trick Dog class is a great option for mental enrichment & confidence building. Some tricks can also be useful in real life – such as fetching your slippers from the closet, or putting  your recycling in the bin.
Your dog can learn tricks like: 
Play dead 

Roll over 

Peek-a-boo

Item retrieval (hold & drop)

Paws up

Leg weaves

And more!
Interested in getting an AKC Trick Dog Title? Let us know and we can set up an evaluation!
Can't attend the six weeks consecutively? You have ten weeks to attend your sessions.
If you know you are going to miss a week you can arrange another date to attend with your instructor after signing up.
We're sorry, but our group classes do not cover behavior challenges such as severe on-leash reactivity (barking, growling, and/or lunging at others while on leash), excessive barking, separation anxiety, confinement distress, extreme fearfulness of people or dogs, or aggression. If you are experiencing any of these behaviors, please check out our private training options.